Sag Harbor Elementary School has an annual event that is the epitome of community...and beyond, our Wax Museum, which will take place on Friday, March 8. Our fifth graders select a figure from history or current events to portray. First they read their biography and write a report, then they paint a backdrop and assemble a costume to wear on the special day. There...
On Friday, March 1st, Sag Harbor Elementary School held its 7th Annual Math Fair. It was an evening of family fun with games, crafts, challenges and prizes all designed to make math exciting and enjoyable. Local businesses volunteered their time and made donations, including American Pie, Apple Bank, CMEE, iCAMP Innovators camp, the Parrish Art Museum, Schiavoni's...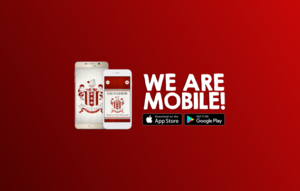 We're thrilled to announce Sag Harbor Union Free School District's new app! It's everything Sag Harbor Union Free School District, in your pocket. With the new app, you can access sports scores, cafeteria menus, news updates, and even emergency notifications. Download the app on iOS at apple.co/2Pd9h6I or Android at https://goo.gl/6G725T .