March 10, 2020 Due to the cancellation of Parent/Teacher Conferences, Thursday, March 12 and Friday, March 13 will be regular school days for faculty and students at the Pierson Middle/High School. The regular schedule of 7:50 AM to 2:51 PM will be followed on these days.

Upcoming Athletic Events: Come out and cheer on the Lady Whalers at the Small Schools Championship, tomorrow, February 29 5:00 pm at St. Joseph's College as they compete against Westhampton Beach - admission will be charged. $7 separate admission online for all games up to final - $8 separate admission for finals and thereafter. $10 separate admission (cash only) at site $5 student admission w/ID at site only until finals TO PURCHASE TICKETS GO TO:
https://gofan.co/app/school/NYSPHSAAXI🏀
Sign up now for Spring Sports - go to
www.FamilyID.com
and complete registration for Spring Sports or Click here ⚾ JV/Varsity tryouts for Spring Sports begin March 9⚾ Middle School Spring Sports Meeting for 7th and 8th grade Parents/Players/Coaches will be held March 23 at 5:00 pm in the Pierson Auditorium (This will be considered the first practice.) ⚾ Winter Varsity Athletic Awards Ceremony March 23 at 7:00 pm in the Pierson Auditorium 🏀 Remember: To participate in a sport you must have a current sport physical and register on FamilyID. Be Loud, Be Proud, Be Positive!!! Let's Go Whalers!!!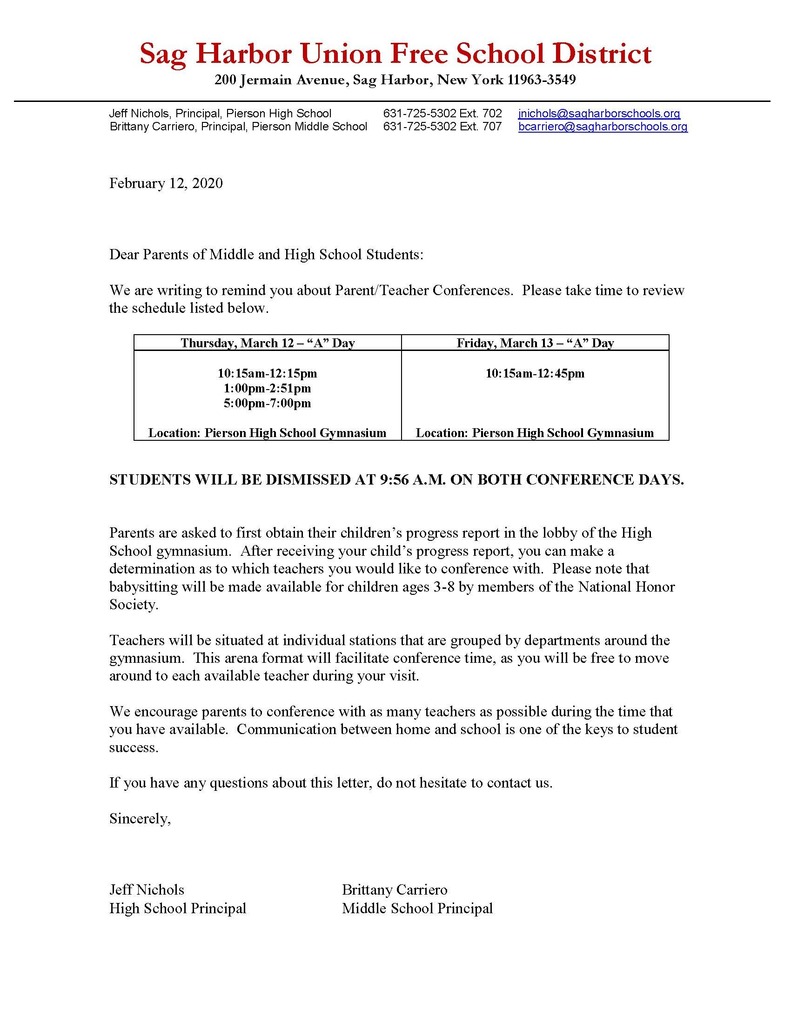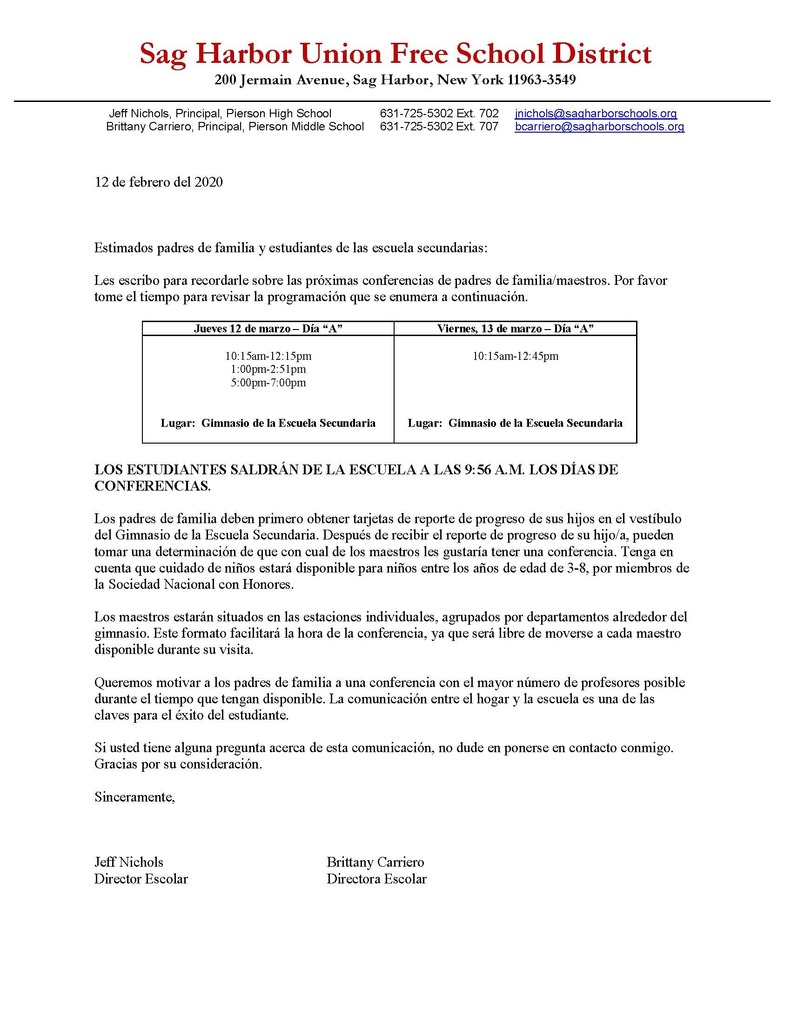 9th Annual Spirit Night is Friday, January 24, 2020. Click on the image for additional information.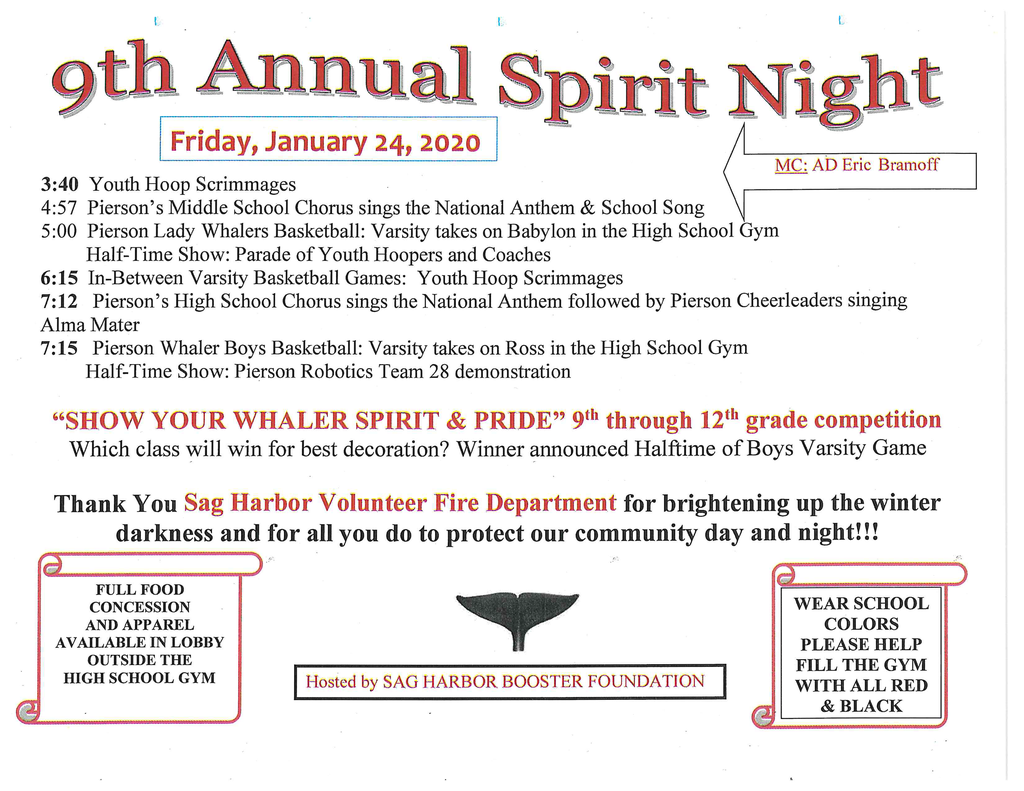 The Sag Harbor Schools Board of Education Meeting scheduled for December 2 is rescheduled for December 9. For additional information please visit 
http://bit.ly/SHUFSD_BoardDocs
.

The start time of tonight's Board of Education Meeting is changed. Executive Session will be from 5:30 PM to 7:30 PM. The public session will begin at 7:30 PM. The meeting agenda is available on line at 
https://go.boarddocs.com/ny/sag/Board.nsf/Public
.

Come cheer on the Pierson Field Hockey team as they play Babylon for the Class C Championship on Saturday, November 2. 12:00 pm at Patchogue-Medford High School. There is an admission fee of $8 online or $10 at the door. All students are $5. TO PURCHASE TICKETS FOR PLAYOFFS GO TO:
https://gofan.co/app/school/NYSPHSAAXI
Let's Go Whalers!!!

Main Street Productions The Pierson Filmmaking Workshop Presented by the Sag Harbor Cinema Arts Center In Collaboration with the Pierson Art Program Funded in part by The Donald Reutershan Educational Trust Introductory Meeting Thursday October 10,2019 5:30-7:30 PM The Pierson Filmmaking Workshop is a pilot program in filmmaking, designed and presented by the Sag Harbor Cinema Arts Center. The Workshop will take place during the 2019-20 school year as an after school/evening program introducing students to all aspects of filmmaking. It also will be used to develop a two-week intensive filmmaking workshop which will take place during the summer of 2020 as part of the Pierson Summer Art Workshops. The workshop will be presented by award winning professional filmmakers. An informational meeting for students interested in the program will take place at the Sag Harbor Cinema on Thursday October 10,2017th for 5:30-7:30 pm. The meeting will include a tour of the Cinema and an in-depth discussion of the filmmaking workshop its structure and goals. Participation in the Workshop will be limited to 15 high school students. Students interested in the workshop and attending the introductory meeting should contact Mr. Solow at
psolow@sagharborschools.org
.

You may view "Tips for Parenting Alcohol and Drug Free Kids" from the Town of Southampton Addiction and Recovery Committee at
https://5il.co/9qty

Kicking off the 2019-2020 New Teacher Orientation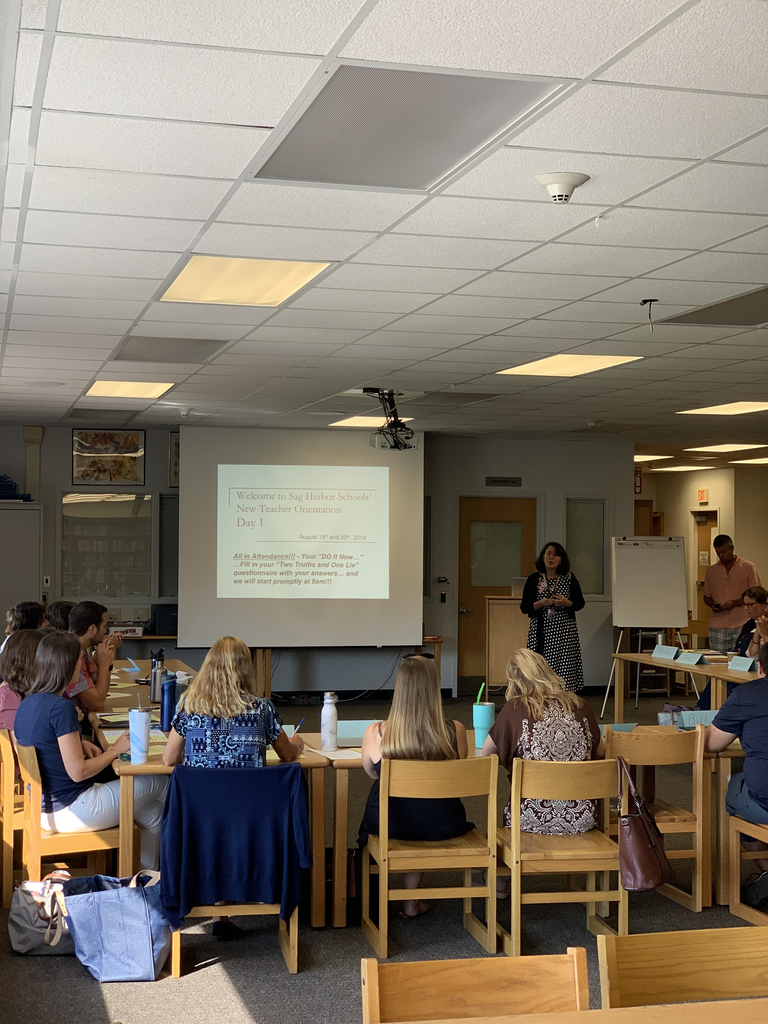 Dr. Oliver Robinson presenting today's Diversity and Inclusion Conference Keynote Address. #sagharborschools #diversity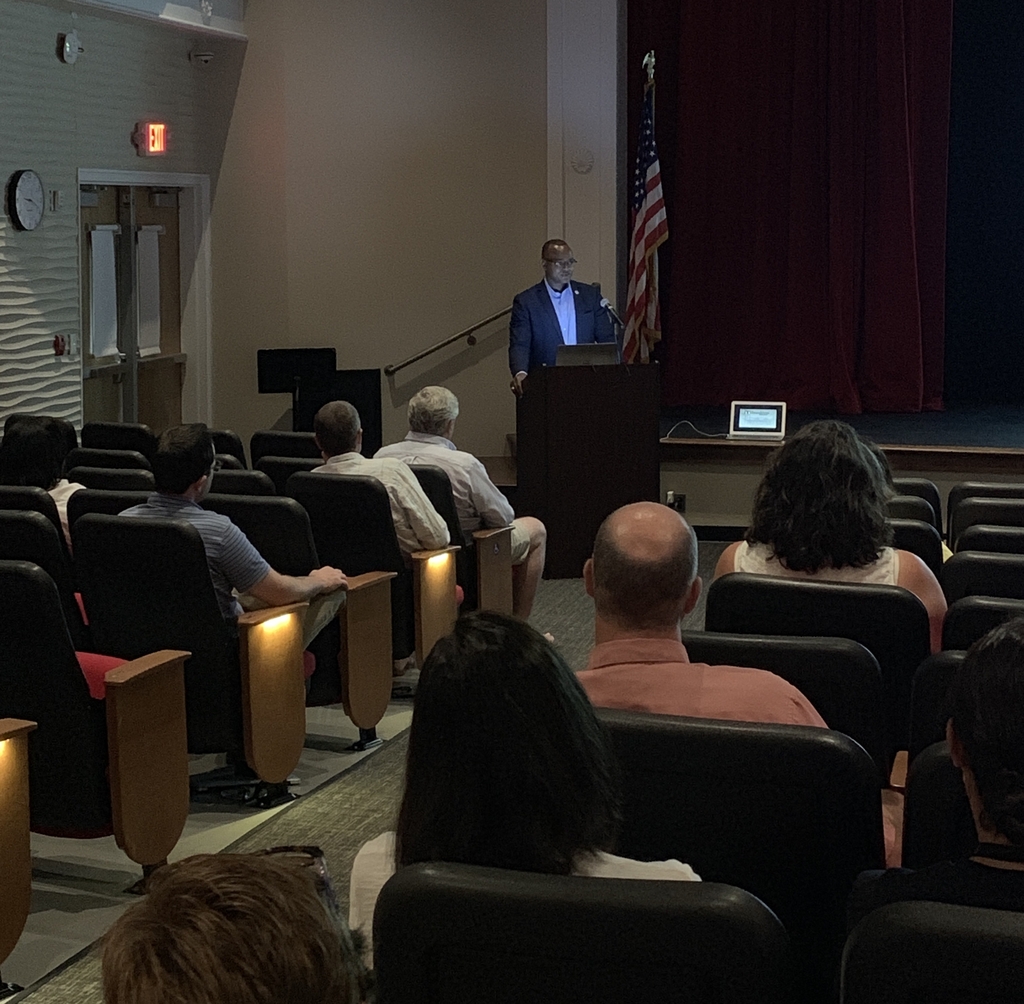 Superintendent Katy Graves kicking off the Sag Harbor School District's Diversity & Inclusion Conference. #sagharborschools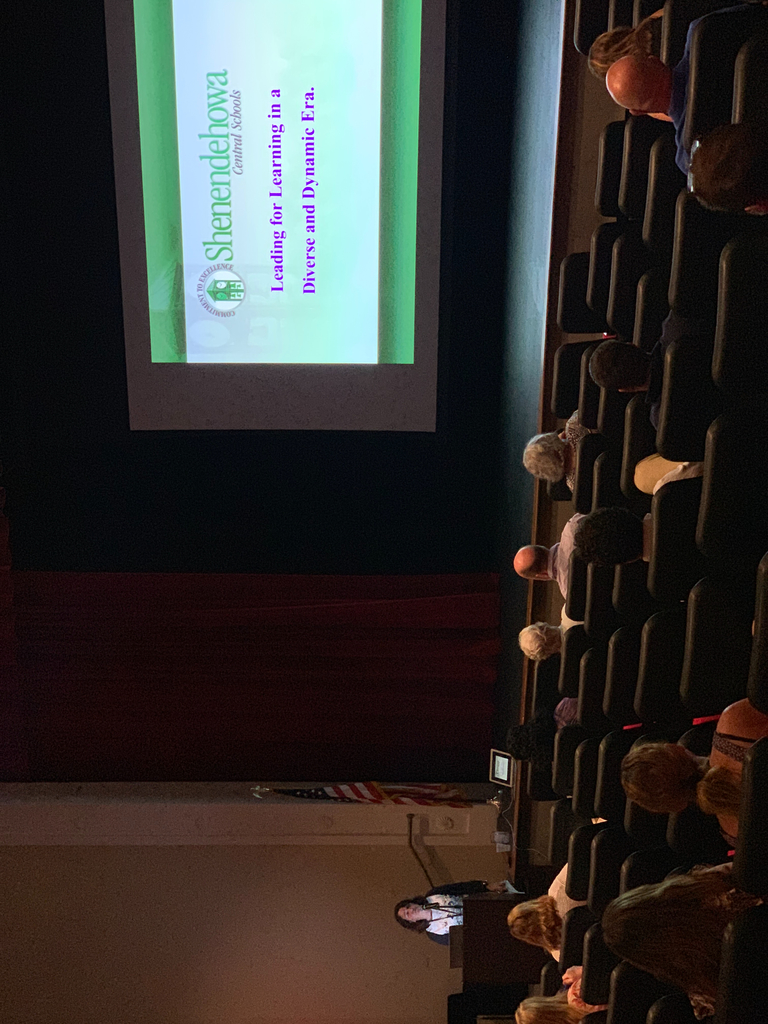 The time of Tonight's Special Board of Education Meeting is changed to 7:30 PM.



Congratulations to Jordana Sobey on being elected Board of Education President and Alex Kriegsman on being elected Board of Education Vice President.

The Live Stream of the 2019 Pierson High School Graduation may be viewed at:
https://youtu.be/xt93NRyrXV4
beginning at 5:00 PM on Saturday, June 29, 2019.