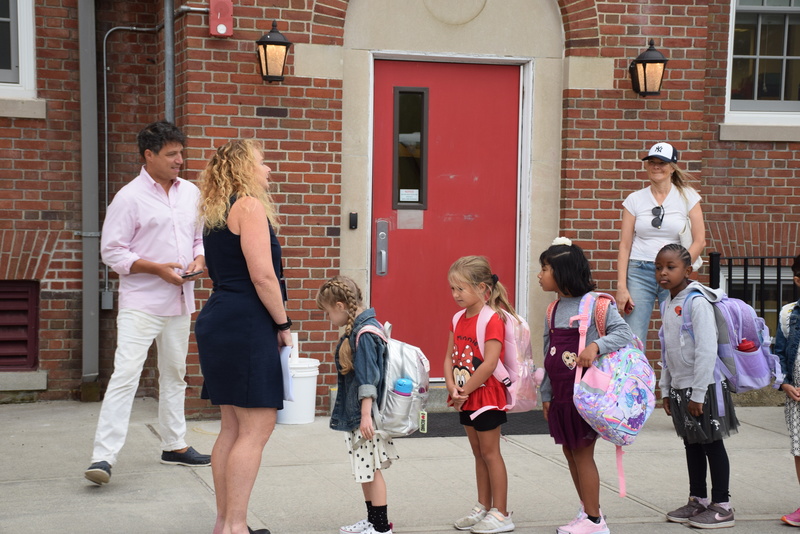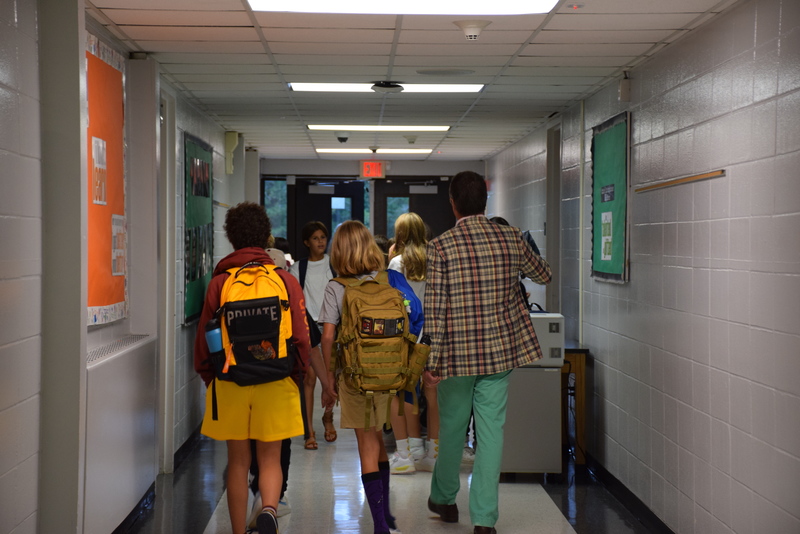 On Wednesday, Sept 7, students in the Sag Harbor District started the 2022-2023 academic year.
At Pierson High School and Middle School, Superintendent of Schools Jeff Nichols and Principal Brittany Carriero welcomed students outside. Students, faculty, and staff were seen sharing hugs, high-fives, and directions. Just before the first bell, Carriero and Nichols joined the students in the Middle School, making sure each new student knew where to go.
At the Elementary School, families, faculty, and staff congregated near the front doors while school buses lined up, waiting for the directions of Principal Matt Malone. Principal Malone and Superintendent Nichols welcomed new and returning families and checked in with faculty and staff members before a smooth transition into the buildings.
The year ahead promises to be an exciting year filled with strong academics, extracurricular activities, events, musicals, and more. "I would like to welcome back our students and thank the administrators, faculty, and staff for the effort they put into preparing for a successful opening to the school year," said Nichols.
Photo Caption: Students attending Sag Harbor Schools started the 2022-2023 academic year without COVID-19 restrictions, the first normal school year in three years.