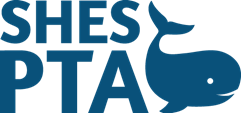 We are extremely excited to be serving as board members for SHES PTA. We take immense pride in our school and hope to enhance our children's educational and social experience by providing additional events and activities. We hope you will join us and reap the rewards of being involved in your children's school; benefits include strengthening connections between home and school, and creating positive relationships.
There are many opportunities to get involved in the various committees and/or volunteer for activities, events and fundraisers that are held throughout the school year. Our fundraising efforts are applied to additional programs, supplies and resources for the benefit of all our children.
Please read our events calendar, volunteer and become a member so we may continue the wonderful programs and events that enrich our children's educational experience. Please do not hesitate to contact any of the PTA board members with questions, concerns or ideas.
Alicia Tsibiridis - President
Rebecca Burnside - Vice President
Diana Esposito - Co-Secretary
Kate McManus - Co-Secretary
Kristina Cardenas - Co-Treasurer
Michelle Lenzi - Co-Treasurer
Estamos muy entusiasmados de servir como miembros de la junta directiva de SHES PTA. Nos enorgullecemos inmensamente de nuestra escuela y esperamos mejorar la experiencia educativa y social de nuestros niños al proporcionarles eventos y actividades adicionales. Esperamos que se una a nosotros y gane las recompensas de participar en la escuela de sus hijos; los beneficios incluyen el fortalecimiento de las conexiones entre el hogar y la escuela, y la creación de relaciones positivas.
Hay muchas oportunidades para involucrarse en los diversos comités y / o voluntariado para actividades, eventos y recaudaciones de fondos que se llevan a cabo durante todo el año escolar. Nuestros esfuerzos de recaudación de fondos se aplican a programas, suministros y recursos adicionales para el beneficio de todos nuestros niños.
Por favor, lea nuestro calendario de eventos, haga de voluntario y hágase miembro para que podamos continuar con los maravillosos programas y eventos que enriquecen la experiencia educativa de nuestros niños. No dude en ponerse en contacto con cualquiera de los miembros de la junta de la PTA con preguntas, inquietudes o ideas.
Tenemos un Comité de Bienvenida este año y esperamos dar la bienvenida a las familias que son nuevas en nuestra escuela.
Alicia Tsibiridis - President
Rebecca Burnside - Vice President
Diana Esposito - Co-Secretary
Kate McManus - Co-Secretary
Kristina Cardenas - Co-Treasurer
Michelle Lenzi - Co-Treasurer