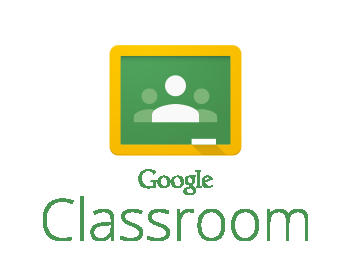 Classroom is a free web-based platform that integrates your Google Apps for Education account with all your Google Apps services, including Google Docs, Gmail, and Google Calendar. Classroom saves time and paper, and makes it easy to create classes, distribute assignments, communicate, and stay organized.
Teachers can quickly see who has or hasn't completed the work, and provide direct, real-time feedback and grades right in Classroom.
Understanding the assignment flow
When teachers create assignments, folders are automatically created in Google Drive for each student. They can choose to share a single document (like project instructions), or automatically make a copy for each student (like a project template). They can see who has completed the work at a glance and assign grades. Teachers can also add a co-teacher to create and manage assignments. Students using Classroom have access to an assignments page so they can easily see due dates, stay organized, and submit work on time.
Classroom weaves together Google Docs, Drive, and Gmail so teachers can create and collect assignments paperlessly. Within Classroom, teachers can create an assignment, use it in multiple classes, and choose how students complete the assignment (for example, whether each student receives an individual copy or all students work in the same copy of the assignment). The teacher can track who has completed the assignment and who hasn't, and provide feedback to individual students.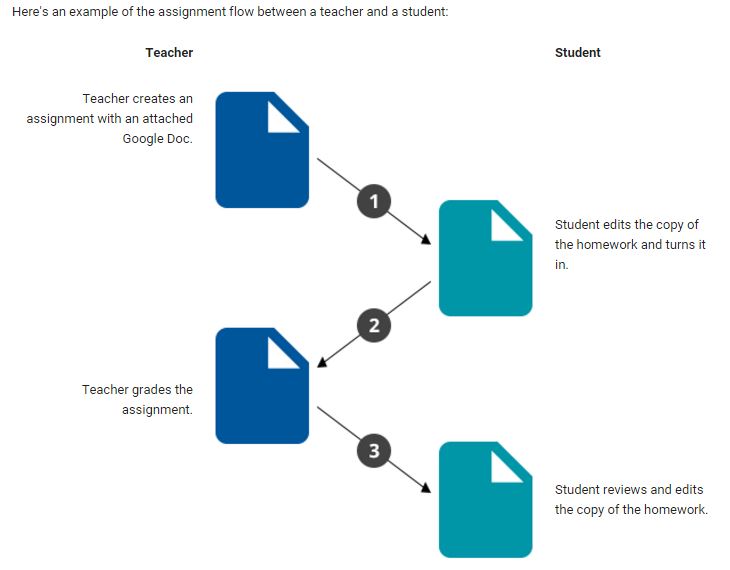 Teacher selects the option to create a copy of the Google Doc for each student and sends the assignment to the class.

After turning in an assignment, the student loses edit access to the Doc but remains a viewer.

The teacher edits the Doc to grade the assignment, returns it to the student, and editing access is again transferred to the student.
Both the teacher and students can see a list of pending and completed class assignments. The teacher can see all of the grades for an assignment, and students can see their own grades for completed assignments.